Transform you and your child clients from the inside out!
Registration is open for the January 2024 six-month Online Introduction to Synergetic Play Therapy program!
💜 Starts January 23, 2024
💜
*Early bird discount registration deadline is January 9th. General registration deadline is January 22nd at 12pm Mountain Time (Denver)
What is Synergetic Play Therapy
® (SPT)

?

Synergetic Play Therapy (2008) is a researched-informed model of play therapy blending the therapeutic power of play with nervous system regulation, interpersonal neurobiology, physics, attachment, mindfulness, and therapist authenticity. It grew from personal experience as well as research in neuroscience, Interpersonal Neurobiology, and attachment theory.

The Introduction to Synergetic Play Therapy program is a comprehensive play therapy training that explores the foundational skills of SPT. This six-month online program is designed for both beginning and advanced practitioners.
Join our signature program & grow as a clinician!
Are you wanting to improve or learn about...
Regulation
Becoming an external regulator to support children with integration and repatterning the activation of their nervous systems
Supporting healing at deeper levels through right brain to right brain attuned communication
Learning how to teach children interoceptive (body) awareness (the key ingredient for self-regulation and co-regulation)
Understanding how the activation of the nervous system is linked to all mental health symptoms
Making transference and countertransference a friend instead of a foe in the therapeutic process
The Brain & Neuroscience
Supporting children in integrating their perceptions of the perceived challenging events in their lives
Creating a neuroception of safety for a child when emotional flooding happens
Learning how to set boundaries with the brain in mind to minimize shame and not shut down the child's play, but keep them engaged in their therapy process
Learning a variety of reflections and responses that support multiple areas of a child's brain for integration
Understanding the role of dual-attention and dual-awareness to support your capacity to go deeper with your clients
Collaborative Relationships
Building collaborative relationships with caregivers to support their child's therapeutic process
Helping caregivers understand that ALL behavior make sense (even the one's perceived as negative)
Learning how to more effectively set goals, track a child's therapeutic process, and translate what's happening during the child's therapy session to their caregiver(s) and others in their world
Recognizing the difference between the child's emotional and chronological age and being able to communicate to caregivers when a child has reached empowerment
Authenticity & Congruence
Deepening your understanding of attachment theory and learning ways to help children develop a secure attachment to themselves (a foundation for resilience)
Exploring Synergetic Play Therapy and it's concepts from a cultural lens, leading to cultivation of a more inclusive and culturally sensitive clinical orientation where your client's unique experiences and needs are honored
Experiencing aggressive play, sand, and art from the perspectives of nervous system regulation, attunement, attachment, mindfulness and authenticity
Using therapist authenticity and congruence as a way to support a client in experiencing deeper change and healing (...because we know inauthenticity is the fastest way to burnout and compassion fatigue)
We've got you covered! And so much more ...
Program Details
This six-month online program is a one-of-a-kind experience that includes three, one-hour LIVE webinars with Lisa Dion, six 2.5-hour recorded videos, two additional one-hour video lessons for cultural competency, a book review (Aggression in Play Therapy: A Neurobiological Approach to Integrating Intensity by Lisa Dion), and monthly group consultations with a Synergetic Play Therapy Consultant, adding up to 32 hours of engagement!

How does this program compare with other introductory courses?...

As of date, 3000 students and counting from over 20+ countries have studied Synergetic Play Therapy - Join this growing number of mental health professionals, those in related roles (Child Life Specialists, School Counselors, Occupational Therapists, Coaches, etc.) and parents/caregivers who are learning SPT!
This online SPT training has been one of the most influential trainings that I have ever taken. SPT incorporates so many things that I already know to work with my clients, has added new things that I had not already learned and things that I had not previously thought about, and has put it all together in a way that has allowed me to use the training in my day to day work with my clients. This training has been so valuable that I am planning on taking the certification course.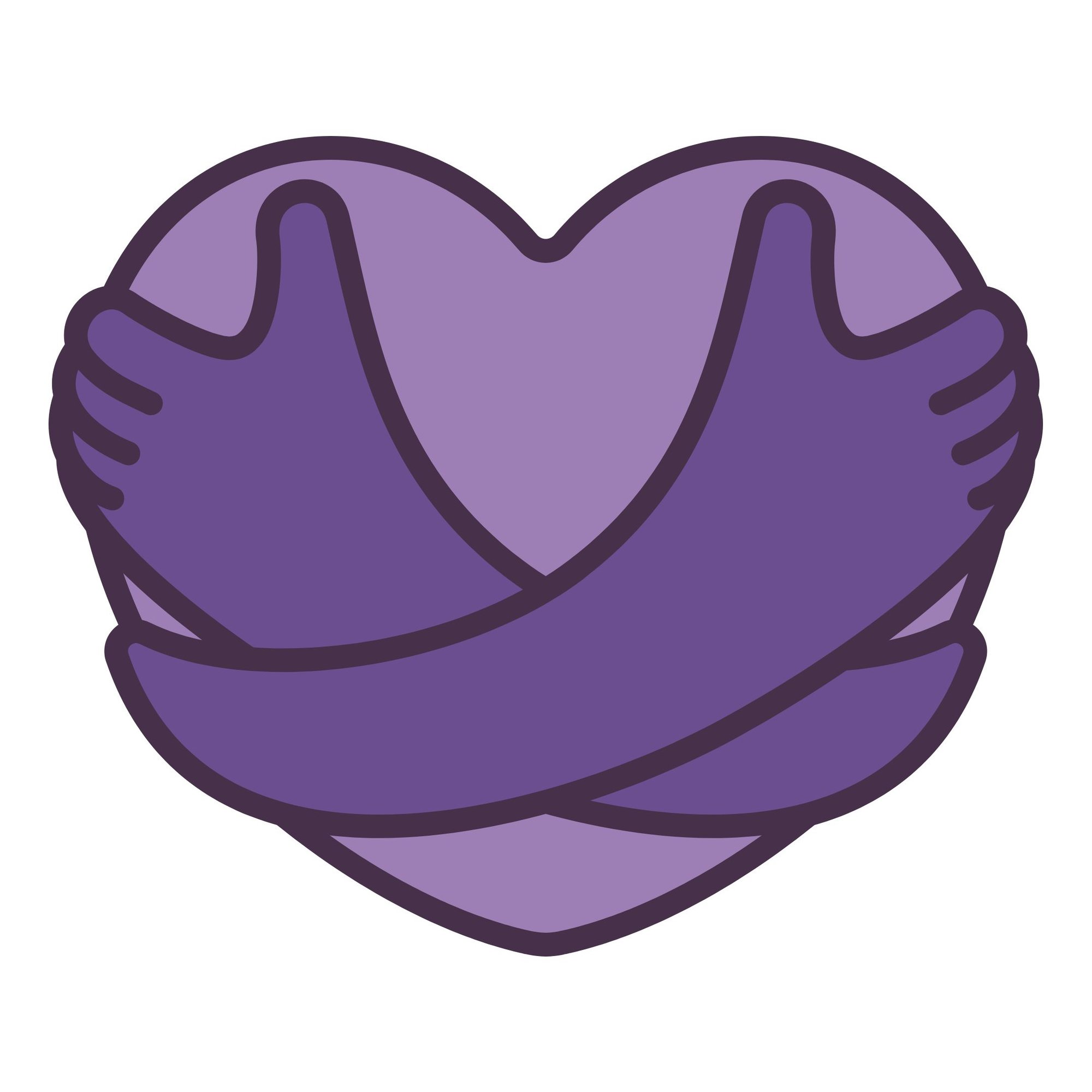 Kim Kendall, Clinical Counsellor
International Teacher & Speaker, Author, Business Coach, Parent ...
Lisa Dion, MA, LPC is a Registered Play Therapy Supervisor, Certified Gestalt Therapist, Level II EMDR Practitioner, Parent Educator and Master Certified Demartini Method™ Facilitator. She is an international teacher, host of the Lessons from the Playroom podcast, creator of The Business of Therapy™, author of Aggression in Play Therapy: A Neurobiological Approach for Integrating Intensity and the creator of Synergetic Play Therapy®, a model of play therapy bridging the gap between psychology and neuroscience.
Lisa was awarded the Association for Play Therapy's 2015 Professional Training and Education Award of Excellence for her outstanding professional education and training that significantly developed, promoted, and advanced the value of play, play therapy, and credentialed play therapists.

As the founder and President of the Synergetic Play Therapy Institute® and co-founder of the Synergetic Education Institute™, she trains and supervises therapists across the world in therapeutic skill development and business creation.
Frequently Asked Questions
Q. Do I need to attend the one-hour LIVE webinars live?
While we'd love to have you join us, you do not need to attend the LIVE webinars live. All the webinars are recorded and available to watch (or re-watch) at your leisure while you have access to the course.
Q. How do I choose my consultation time and what if I don't reside in the United States?
You'll have the opportunity to complete a Group Consultation Request form. Within this form, you'll be asked to choose from a selection of times for your monthly group consultation sessions. We offer several different options to accommodate all time zones.
Q. What happens during the monthly group consultation?
This is your time to integrate the material from the course and deepen your learning. It's not supervision for all your clients you work with.
During consultation, you'll have the opportunity to learn from other group members and discuss how you are applying SPT into your work/practices, share challenges and progress, and deepen your understanding of basic SPT concepts.
You're also encouraged to explore ways that you can apply SPT to a wide range of settings including schools, mental health centers, home-based services, in your personal life, etc. (whatever is applicable to you), as well as the various populations that you interact (e.g., children, teens, families, adults).
Q. Who will be facilitating my monthly group consultation?
The SPT Consultants are Certified Synergetic Play Therapists and Supervisors of this work. They're incredibly knowledgeable and will be a huge asset to you throughout the course!
Q. Does this course offer CE credits?
Yes! This program offers 25 CE credits. Upon completion of this course, students will receive a digital copy of a CE certificate, which you can download or print. The continuing education credits earned in this course may be used toward licensure credential requirements or for other professional associations. Check with your State licensing board or professional association to see how these credits may apply. To access more information about the course and the affiliations SPTI is an approved provider with, please visit our Learn website.
Q. Can I take this course if I'm not a mental health professional or do not have a play therapy background?
Yes, this course is for anyone that wants to learn the principles of Synergetic Play Therapy.
Past students of the course have included school counselors, teachers, occupational therapists, coaches, child life specialists, and parents/caregivers to name a few. The principles of SPT can be applied not only to our relationship with children, but also with teens and adults, and even ourselves!
*Please note that credit can only be awarded to graduate students enrolled in a graduate mental health program or individuals who hold a graduate mental health degree. If you're not a mental health professional and would like to receive a certificate of completion, you may contact the Institute at the end of the course. Please contact your appropriate association to find out if they will accept your certificate of completion.
Q. I would like to do the Synergetic Play Therapy Certification program. Where do I start?
You're in the right place! A pre-requisite of the level 2 Synergetic Play Therapy Certification program is completion of a level 1 Introduction to Synergetic Play Therapy course (online or in-person). Throughout the course, we'll provide you with more information about the certification program and support you in applying.
Q. Is the price in US dollars?
Yes, all of our pricing is listed in US dollars.
Q. Do you offer monthly payment options, student discounts or scholarships?
Yes, we offer a monthly payment option for this course. Find details under the Cost section on the program page.
We do not offer a student discount, but the Synergetic Play Therapy Foundation awards scholarships two times per year. Our scholarships are available to clinicians that have a financial need such that they could not pursue play therapy training without scholarship.
*The SPT Foundation does not discriminate based on rage, ethnicity, gender, age, sexual orientation, religious orientation, etc. to receive the funds. Learn more here!
Want to know more about Synergetic Play Therapy?...
Synergetic Play Therapy has now been cited and published in the following books/chapters:
Dion, L. & Schaad, J. (2021). Synergetic Play Therapy Combined with EMDR Therapy. In A. Beckley-Forest & A. Monaco (Eds.), EMDR with Children in the Play Therapy Room: An Integrated Approach (pp. )Springer Publishing Company.

Dion, L. (2018). Aggression in Play Therapy: A neurobiological Approach for Integrating Intensity. W.W. Norton & Company.

Keating, B. (2023). Diving into the World of Online Play Therapy. In H. Weinberg, A. Rolnick, & A. Leighton (Eds.), Advances in Online Therapy: Emergence of a new Paradigm (pp: 299-307). Routledge.

LaPiere, R., & Dion, L. (2022). Using Nature to Create Safety for Medical Trauma. In J.A. Courtney, J.L. Langley, L.L. Wonders, R. Heiko (Eds.), Nature-based play and expressive therapies: Interventions for working with children, teens, and families (pp. ). Routledge, Taylor & Francis Group.
Upcoming authored chapters for 2024 publications:
Chapter on A Synergetic Play Therapy Approach to Treatment Planning in The Play-based and Expressive Therapies Treatment Planner: A Guide to Working with Children and Adolescents (Routledge Publishing)

Chapter on A Synergetic Play Therapy Approach to Working with Dissociation in Handbook of Child Complex Trauma and Dissociation: Theory, Research, Clinical Applications (Routledge Publishing)
Subsequent research articles that have been published:
Dion, L., & Gray, K. (2014). Impact of Therapist Authentic Expression on Emotional Tolerance in Synergetic Play Therapy. International Journal of Play Therapy, 23(1), 55–67. https://doi.org/10.1037/a0035495

Simmons, J. (2020). Moving Toward Regulation Using Synergetic Play Therapy. Canadian Journal of Counselling and Psychotherapy, 54(3), 242–258. Retrieved from https://cjc-rcc.ucalgary.ca/article/view/69443

Townsend, Bethany & Ishman, Lindsay & Dion, Lisa & Holt, Kara. (2021). An Examination of Child-Centered Play Therapy and Synergetic Play Therapy. Journal of Child and Adolescent Counseling. 7. 1-14. https://doi.org/10.1080/23727810.2021.1964931.

Yian, Q.S., & Yong, M. (2022). The Inner Hum Project: A Psychosocial Program for Children Building Emotional Resilience during the Pandemic in Malaysia. Bookbird: A Journal of International Children's Literature 60(2), 50-59. doi:10.1353/bkb.2022.0025.

Current research project: Examining the Impact of Synergetic Play Therapy on Reducing Compassion Fatigue in Synergetic Play Therapy Providers (to be published)